Ace of Pentacles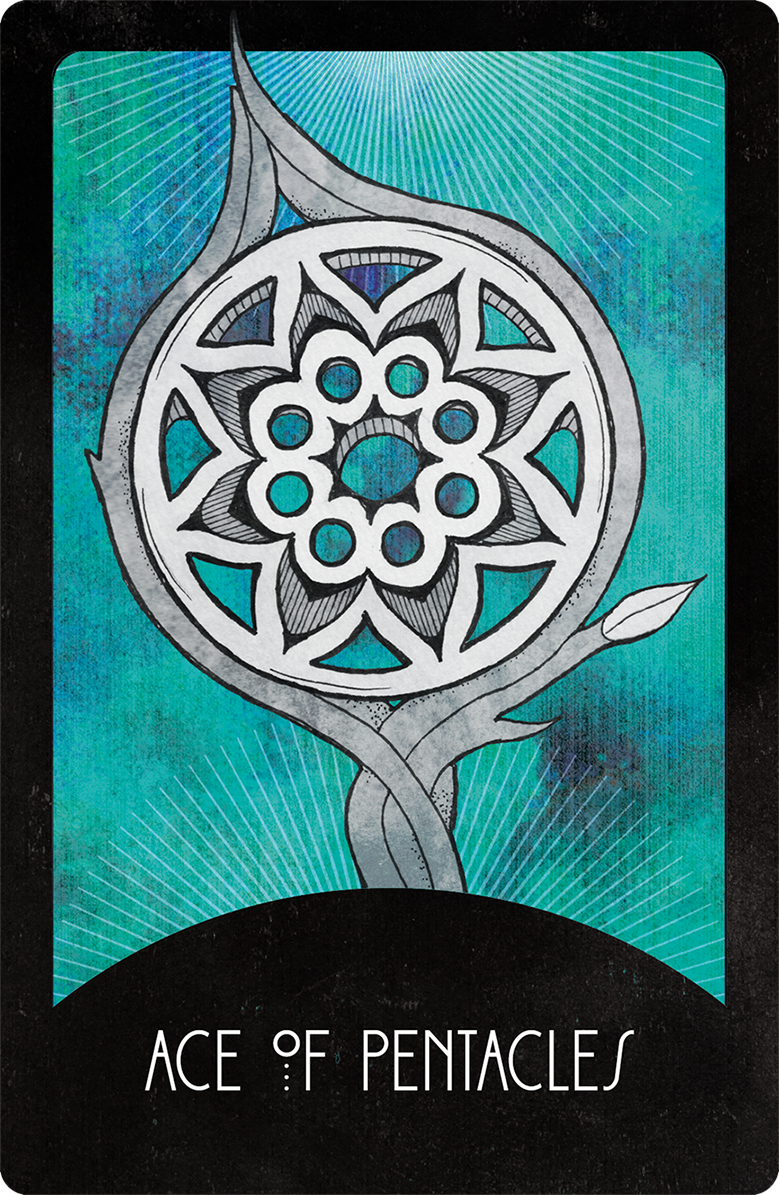 This Card's Message:
Prosperity and opportunities are now manifesting in great abundance
The Ace of Pentacles indicates the beginnings of prosperity. You have succeeded in building a secure and stable foundation which now allows wealth and abundance to materialize. Get ready to see growth and visible results after the appearance of this card. It is an indication that your goals are beginning to manifest real results. All of the positive energy you have sent out to the Universe is being returned to you now in the form of rewards and prosperity. Enjoy the positive feelings and gratitude for all that you've earned, and those feelings will continue to attract even more abundance into your life. Anything you dream of will be yours as you align within your heart.