Five of Wands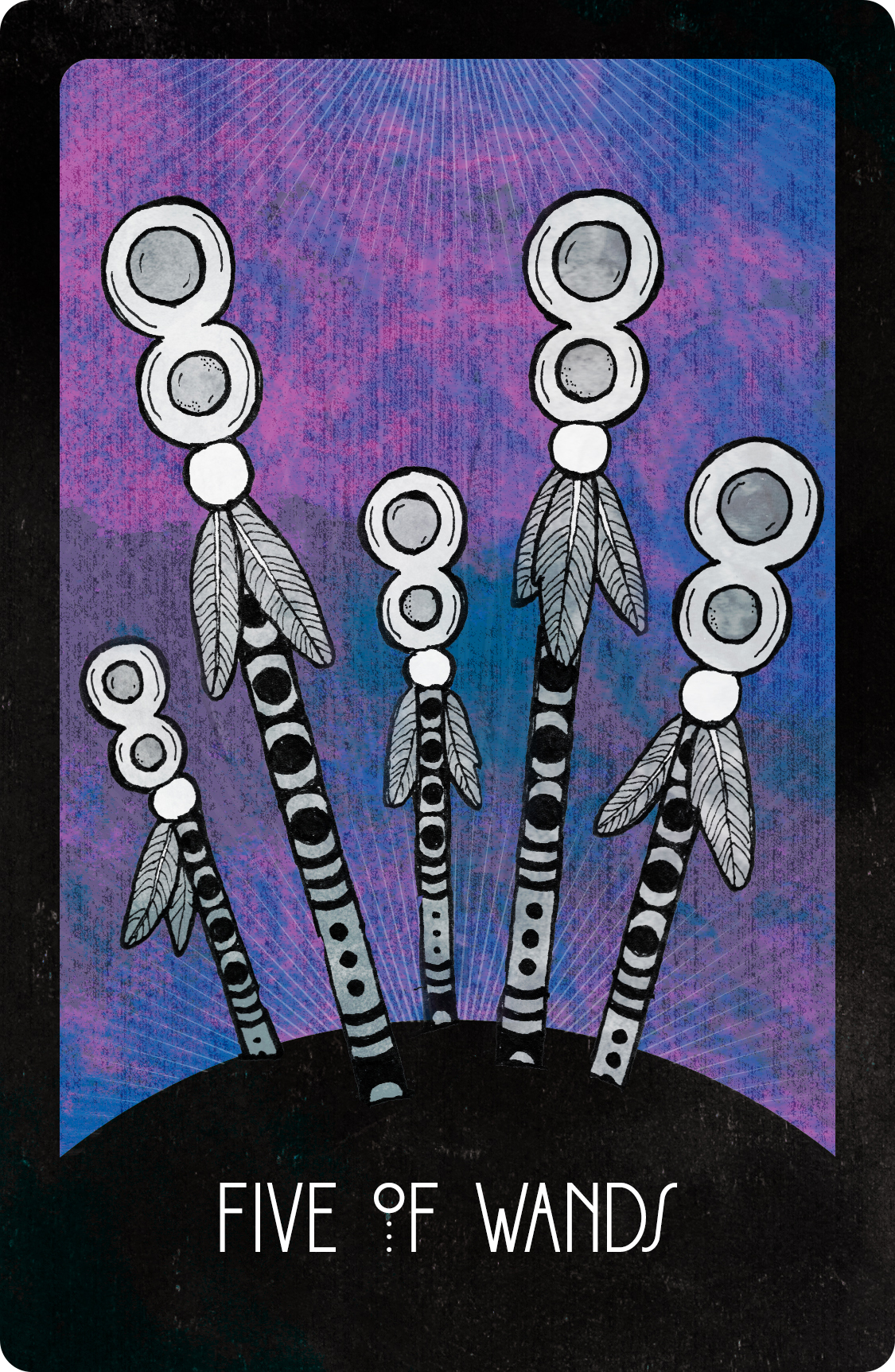 This Card's Message:
Embrace the challenges you are facing with optimism and courage
The Five of Wands indicates a challenge or setback. All challenges are necessary for personal growth, and this momentum of energy can easily be shifted towards achieving goals. There is an opportunity to grow, adapt and learn from the situation so do not be disheartened. What you are facing now may provide you with the opportunity to redirect your energy into a more successful avenue in the future. Face your challenges head on and embrace the changes that they offer. Once you are able to see the positive results and growth opportunity they bring to your life, the quicker you'll move through them and past them.