Five of Cups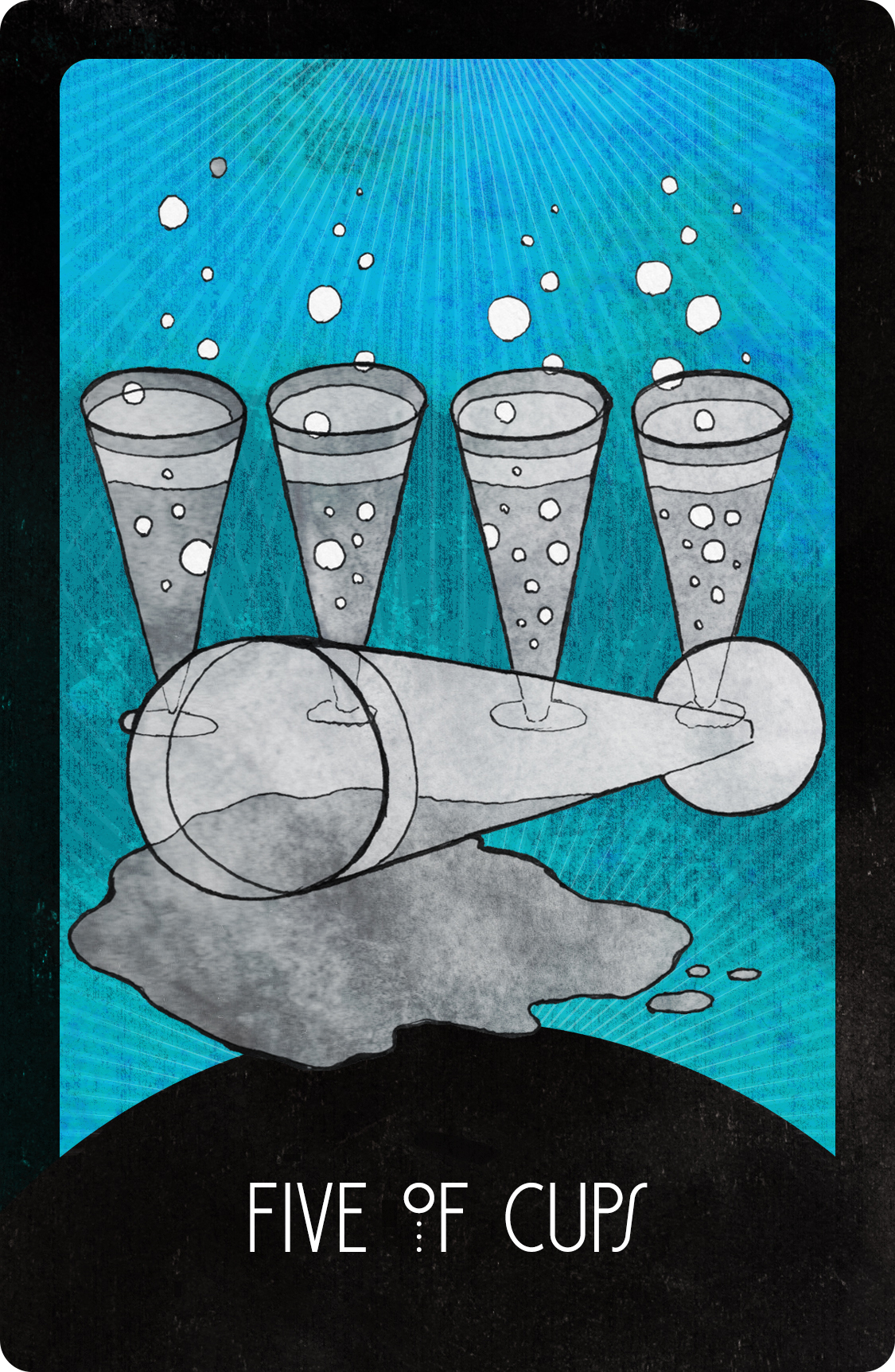 This Card's Message:
Embrace the feelings of loss so you may clear room for light to follow
The Five of Cups indicates feelings of loss and sorrow followed by acceptance. Some of your happiness is gone, yet some of it still remains. You may be feeling a sense of spiritual loss or separation due to your emotional reaction to what has happened. Some of these reactions may be in the form of sadness, regret, guilt or denial. The good news is that all loss initiates change, and change means opportunity for new growth. Embrace the experience for what it is and allow yourself the ability to express your feelings through grieving. Feel the loss and embrace it rather than trying to get rid of it. Once this feeling is truly felt, only then will you clear room for the new changes and light that is guaranteed to follow.