Queen of Swords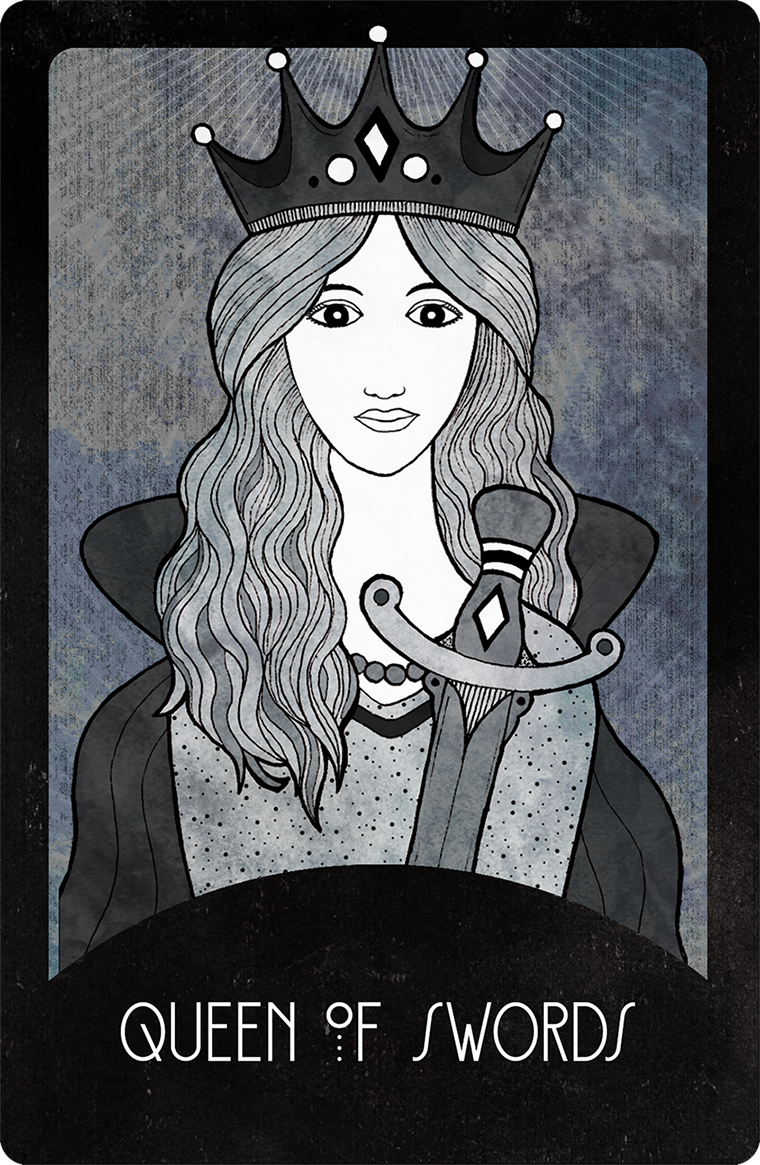 This Card's Message:
Look at all sides of the situation before making any judgements
The Queen of Swords is the High Priestess of the Minor Arcana. Her head is above the clouds in the clean air of truth allowing her to make fair and well thought out decisions. She is able to see both sides of a situation to provide counsel and guidance to others. She experiences pain with courage and acceptance which leads her to acquire wisdom. In fact, she is the direct connection between sorrow and wisdom. She reminds us that wisdom can be achieved through acceptance and looking deep within ourselves. Be both honest and gentle with yourself and remember that all experiences, no matter how painful, lead to wisdom and truth. Be unbiased and examine all facts before making any decisions at this time.