Nine of Cups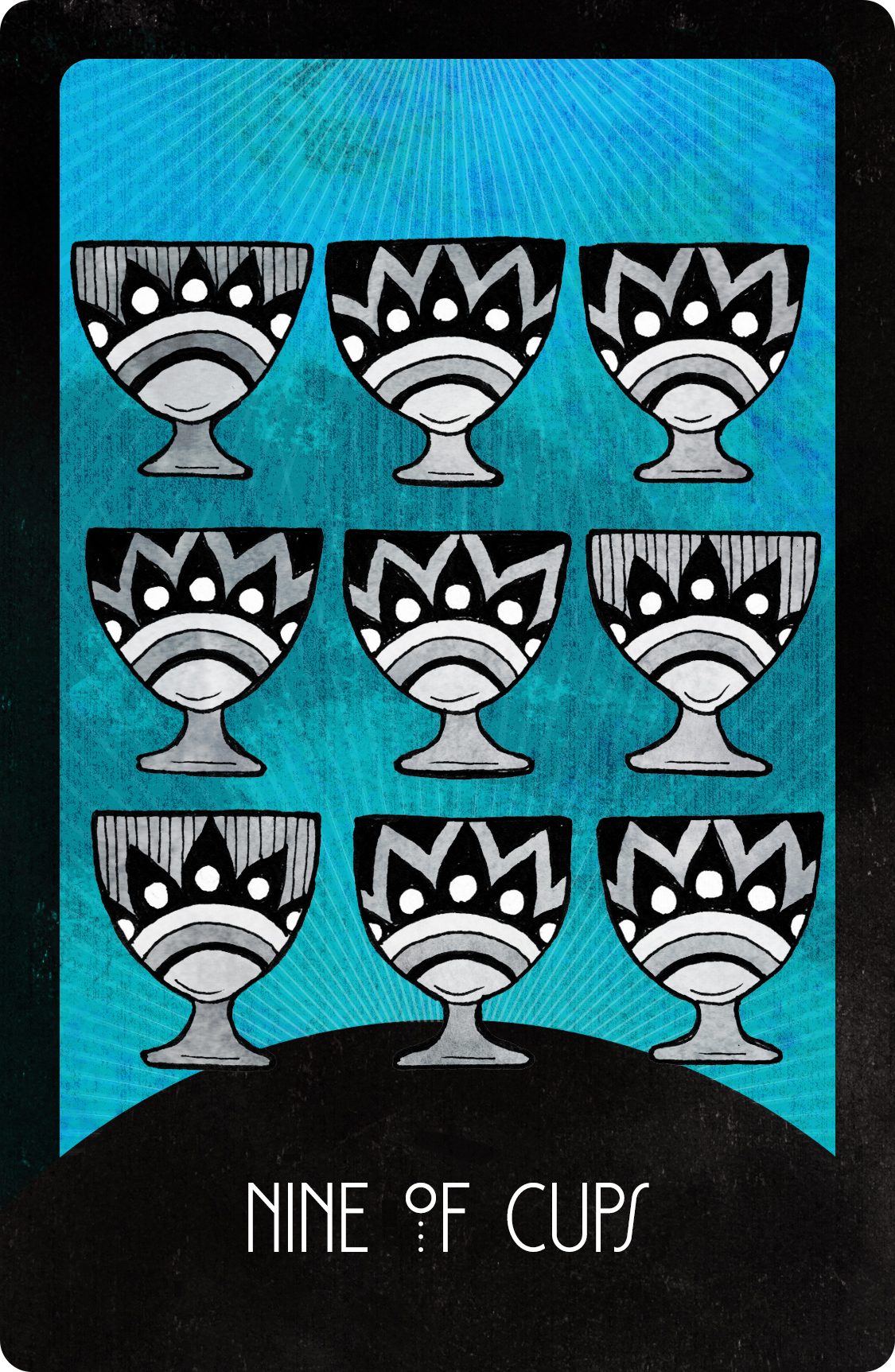 This Card's Message:
Enjoy the pleasures and abundance of good fortune in your life
The Nine of Cups represents happiness, pleasure and satisfaction. Your wishes will be fulfilled with the appearance of this card, thus, be careful what you wish for. All that you desire is finally beginning to manifest around you. With your abundance of good fortune, you will get exactly what you want. You've worked hard to get here, so now is the time to relax into this new phase you've entered. You are in a healed phase of life that only appears after the struggles have passed, so take comfort in the rewards that you have earned. Your social life is in full effect with an abundance of parties, good friends and pleasurable experiences.