The Star
XVII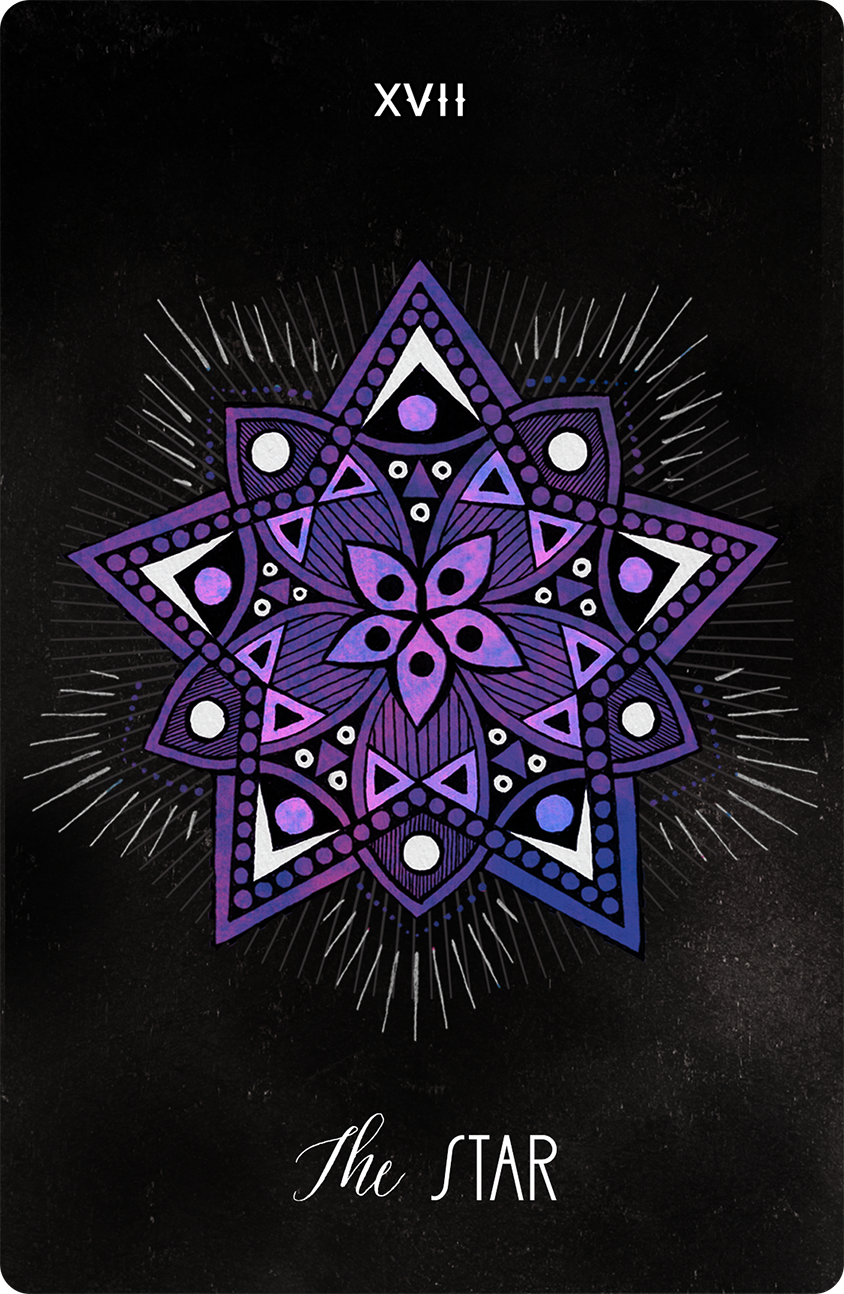 Keyword : Conscious
Planet : Star
Element : Air
This Card's Message:
Peace, calm and spiritual energy are in high abundance
The Star represents our awareness of a higher consciousness. Healing, peace, and feelings of inner calm are abundant. This card is an indicator of personal transformation and growth. You are entering a phase in your life that is filled with love, calmness, mental clarity and a deeper understanding of both yourself and those around you. Energy is being received inward as well as being poured outward through creative energy. You have a strong desire now to find meaning, inspiration, creativity and higher purpose in your life. The Star also indicates a generous spirit and open heart. You want to share your wealth and good fortune with others to help help transform the lives of those around you.