Temperance
XIV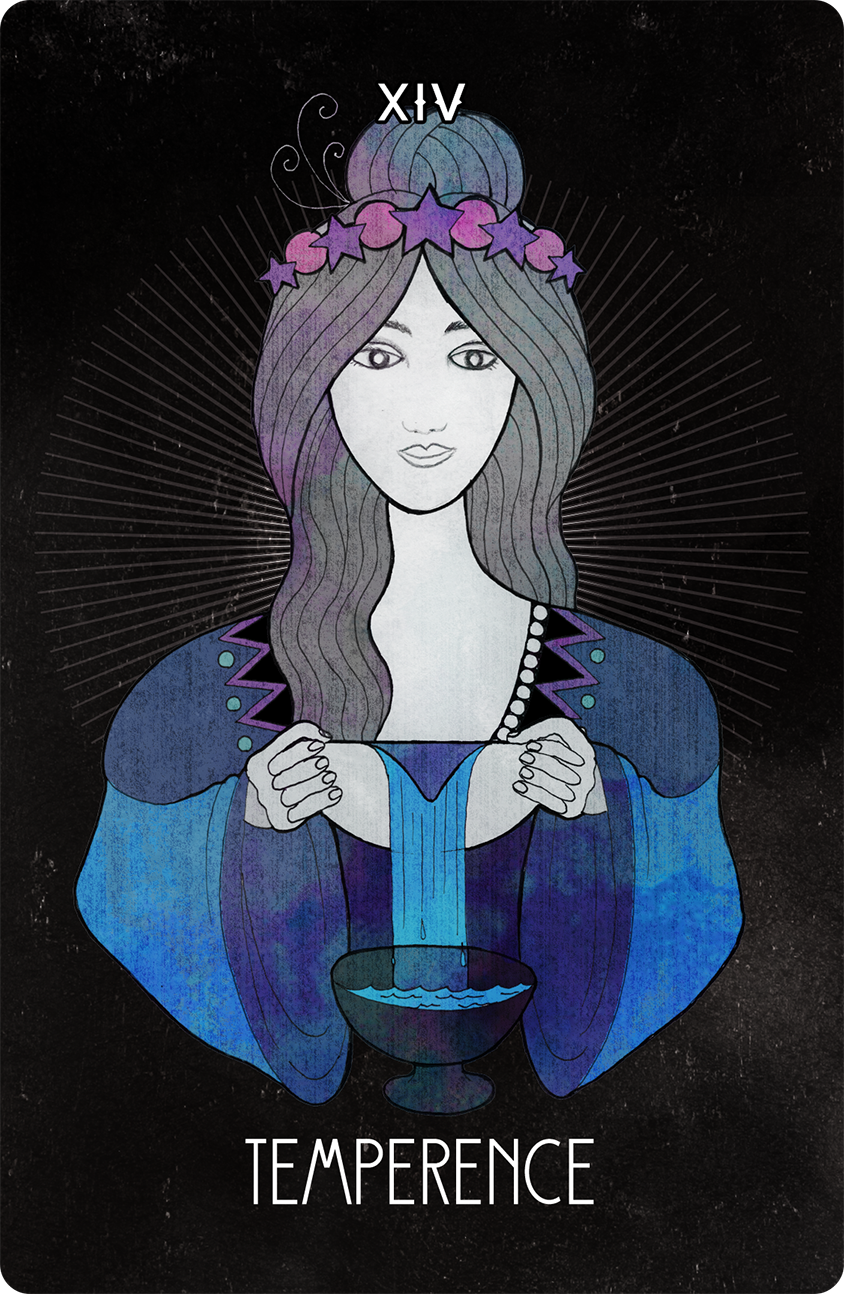 Keyword : Peace
Planet : Jupiter
Element : Fire
This Card's Message:
Peace will be restored after a troubled time
Temperance represents peace restored after a troubled time. Feelings of balance, harmony and equilibrium will once again come naturally to you. You are returning to the normal activities of life following a long period of withdrawal. Temperance mixes the opposites and finds a balance in life by avoiding the extremes. This is a time of moderation and perhaps a reassessment of personal goals and dreams. Be mindful of any decisions you make at this time while you are still in a quiet place of reflection and contemplation. Rest now in this restored state of peace and stillness after all that you have been through.