Six of Swords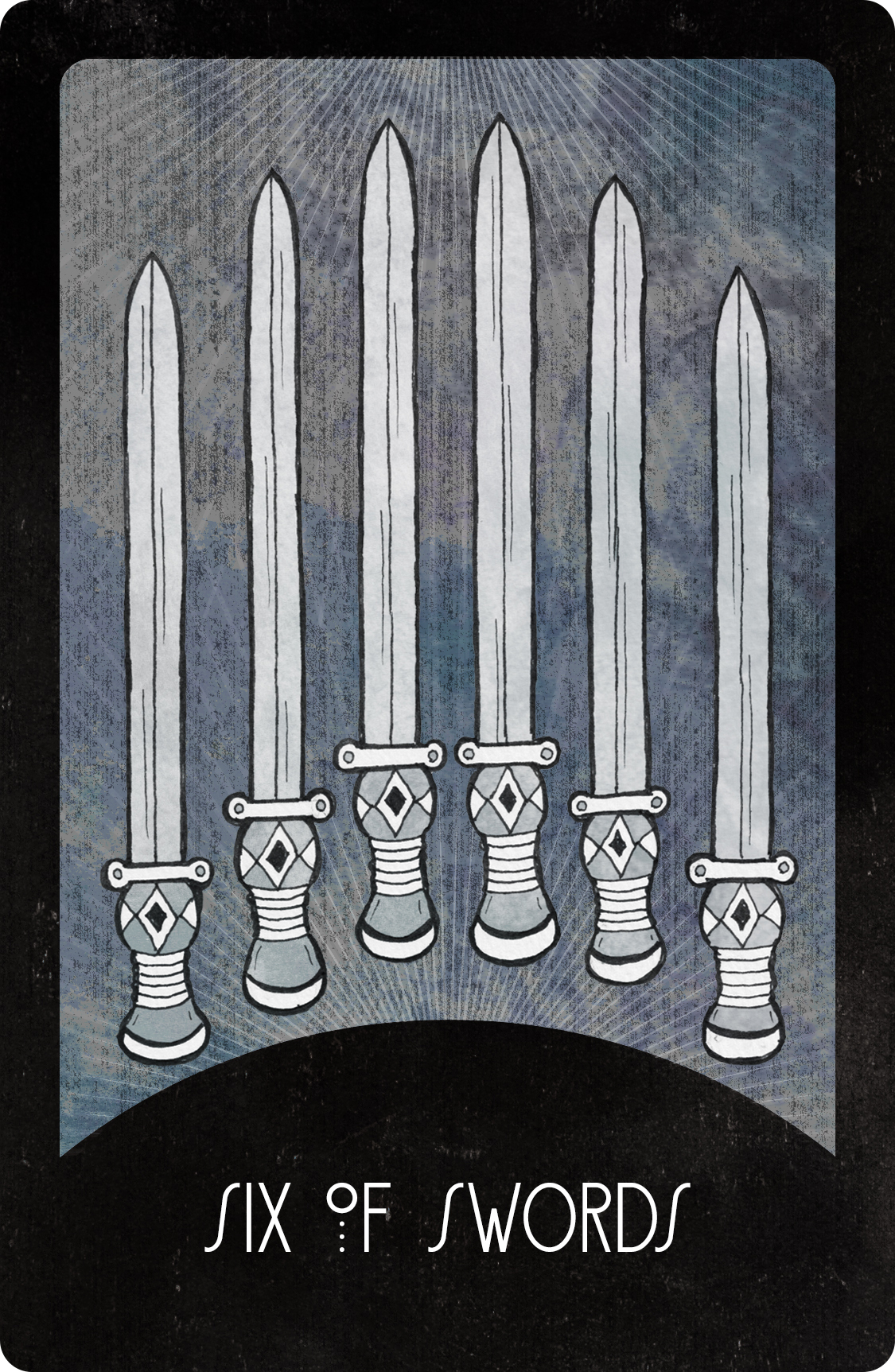 This Card's Message:
You are moving in a positive direction as you leave difficulties behind
The Six of Swords indicates quiet passage through a difficult time. You may be traveling from one place to another or difficulties in your life are ending and you are finally stepping away from them. Although you may be feeling sad or depressed, you are moving in a positive direction. As you leave your problems behind, you are learning from them and growing stronger. You are beginning to reconstruct after having deconstructed. Remember that in all instances of difficulty, pain is only temporary and this too shall pass. It is only by letting go that you will be able to move forward. What is it that you need to let go of in order to move into a new direction?