Nine of Pentacles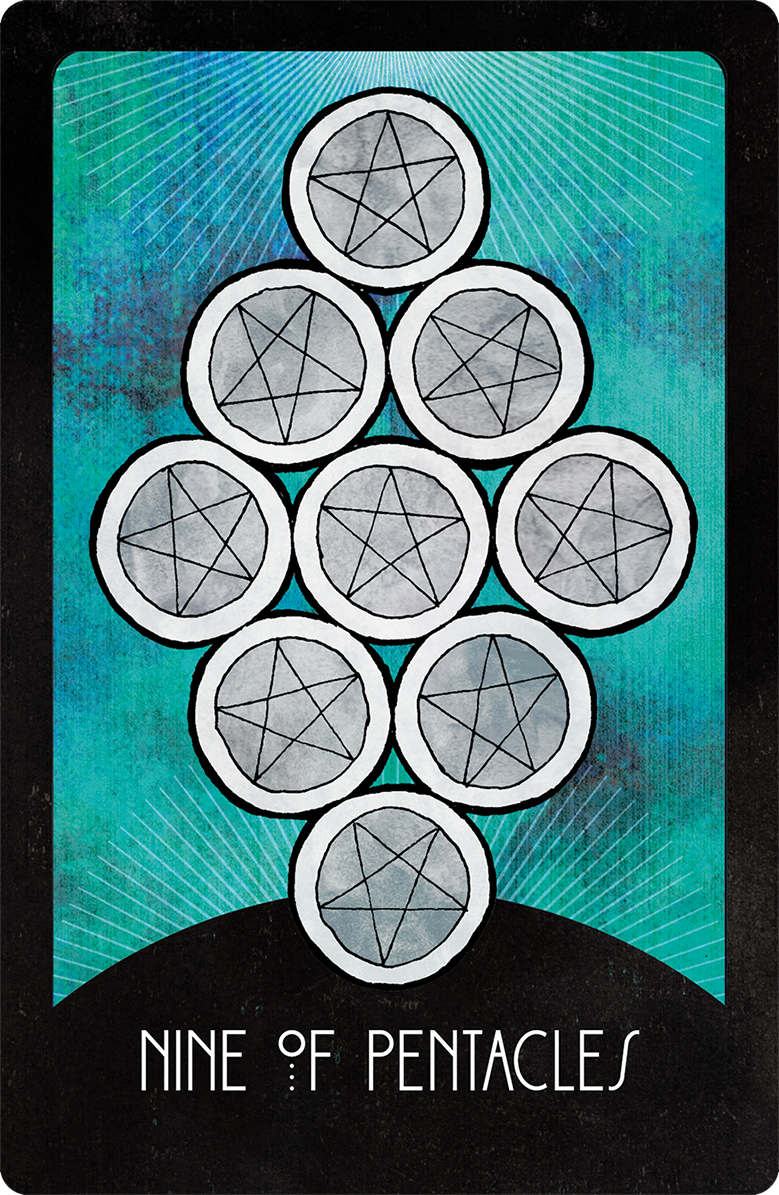 This Card's Message:
Enlightenment can be attained through life's simple pleasures
The Nine of Pentacles is a gate card representing a heightened state of spiritual awareness. You are evolved and self aware in your state of being. Referred to as "the Mistress of her Universe", there is a strong and powerful female energy present with the appearance of this card. Refined and disciplined, you know exactly what you want or don't want in life. You embrace a life that is harmonious and full of achievement and ambition. You are a strong and truly evolved presence in the real world as a powerful manifestor. Your dreams easily become your reality. You are ready now to move onto the next phase of enlightenment through the enjoyment of life's simple pleasures.