Wheel of Fortune
X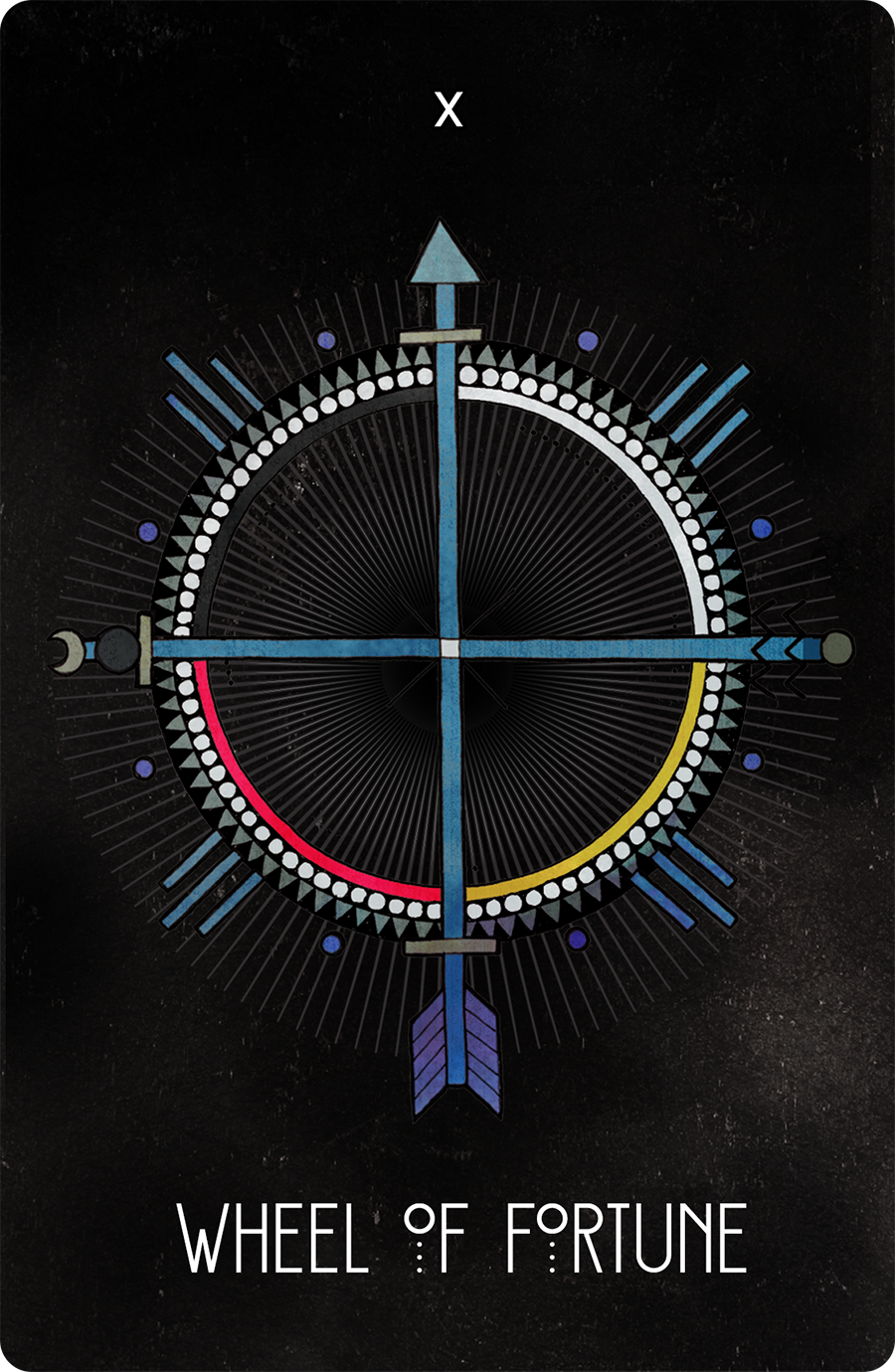 Keyword : Patterns
Planet : Jupiter
Element : Fire + Water
This Card's Message:
Observe the patterns in your life so you may break the repeating cycle
The Wheel of Fortune is the halfway point within the Major Arcana. It is a reminder that the tables will eventually turn and the Laws of Karma rule above us all. What goes around comes around. All lessons in life will be repeated until they are learned, and only by stepping away from the Wheel can we see the patterns. This card represents the vision of your life. Step outside of yourself and look down objectively at your own patterns and cycles. What seems to be a repeating situation for you? Is there some pattern or habit you need to break? Once you observe and understand the lesson, you will no longer need to repeat it.