King of Cups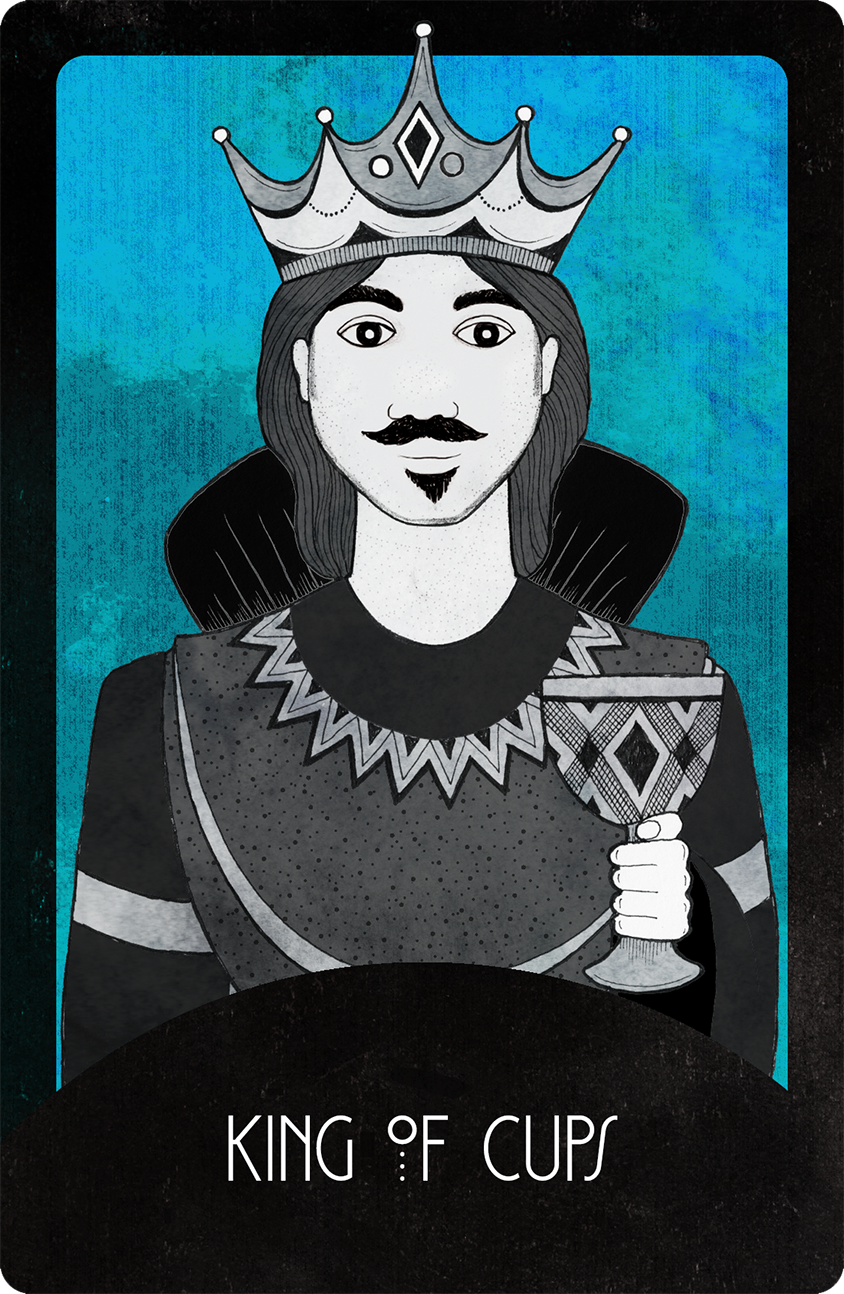 This Card's Message:
Your compassionate soul will help with the greater good
The King of Cups represents an elevated state of emotional strength and self awareness in life. There is a balance of knowledge and wisdom along with creativity in the service of the greater good. Socially responsible, accomplished and wise, the King shows a genuine concern for other people. Having mastered the subtleties of personal life, the King is ready to be of service to the outer world. Deep sincerity and strong resolution fuel these energies and help to bring these gifts to the surface. Call on the King when you are ready to probe the depths of your soul and call forth the passions that lie within and are ready to be shared. Your strength of character is well defined and you have reached a mastery level of awareness.